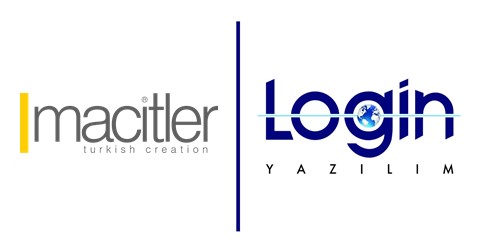 20.11.2017
Macitler Mobilya has also Preferred Login ERP
With its experience over 30 years, unique style in furniture industry and global understanding Macitler Mobilya, which succeeded in being a trend and a domestic brand, has made a deal with Login Software, which has focused on creating customized corporate job solutions since 1989.
In this project, the process will begin when the variational orders, which will be taken from the stores by Login Web ERP, will arrive at Login ERP on the factory through the same system. Configuration management, a must of furniture industry, will be included in this project and after receiving orders correctly and quickly with all the variables, such as fabric, legs, measurements, door types etc, and passing the necessary approval processes in the factory, Macitler Mobilya will be managing the material and production planning by means of Login ERP as well.
Macitler Mobilya will also be handling the production schedule, the work order management, the route and station management with Login ERP, in addition to using Login ERP Dynamic and Formulated Product Tree, which is unique and created fittingly to infinite variations, and reaching the historical cost by being integrated to the product tree.
Planning to manage its post-sales services, which involve all the customer request and complaints reaching whether directly to the stores or to the factory, with Login Web ERP, Macitler Mobilya will be able to monitor the performance of business processes even in a closer manner by managing all business processes, including accounting, sales, purchase, supply and exportation, using a single software.
Macitler Mobilya, which will be able to instantly log the delivery processes of the sold furniture into Login Web ERP system at the delivery point by using smart screens, aims to increase customer satisfaction sharply by accelerating its business processes.
Planning to include its domestic and foreign dealers in Login Web ERP Franchise/Dealership system as the second phase in parallel to this project, Macitler Mobilya will enjoy managing its business processes with Login ERP all over the world.