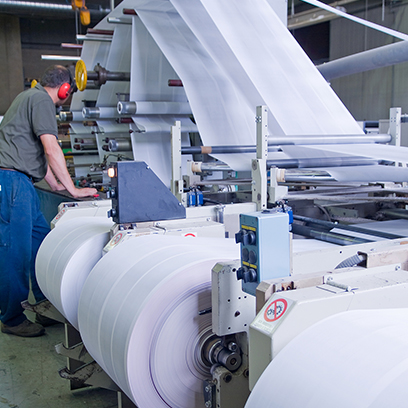 ERP Software for Paper Industry
Cost is a sensitive priority in paper industry. It is particularly crucial for enterprises in paper industry to make accurate cost calculations due to high competitive environment arising especially from globalization. Productivity and optimization should be achieved in processes such as calculation of recycled papers, determining paper costs for new and different requirements and detailed stock tracking. Obtaining a sustainable efficiency in paper industry depends on more efficient operations, more affordable costs, an effective production method, projecting customer and market expectations accurately and on time and effective systems that will meet special needs.
With Login Corporate Business Solutions, we help our customers in paper industry to make production to the needs of their customers. You enable them to create product trees fast and efficiently in quoting or order placement phase and support them to push up productivity and profitability with fast and easy costing.
Our solutions that enable our customers operating in the paper industry to make a difference and stand out in the competition.
Login ERP Product Configurator that is developed based on our experience in the industry and allows product trees diversifying according to orders to be created fast and easily
Login Cost Accounting that enables fast and accurate costing with detailed data
Login Stock Management that ensures efficiency with proper stock tracking
We understand you and offer the solution to you:
Login Corporate Business Solutions
Do you order-to-make in your enterprise?
Do your products constantly change according to requirements and innovations?
Should the most elaborative data be taken into account in your cost calculation processes?
With Login Corporate Business Solutions, you can create fast product trees, transfer product trees that you have created into production planning and make material requirements planning for production and plan capacity of machinery for operations. You can make shipment in the optimum conditions after production, complete invoice and dispatch note processes and offer after-sales services. You can foresee problems by keeping records of all products and services and develop solutions fort hem. You can stand out in the competition in your industry with effective stock control and detailed cost analyses.
You win!
Spending less labour for creating product trees
Better stock tracking
Fast and accurate cost planning
ERP Solutions for Paper Industry